Nursery/Reception
Early years have had a lovely couple of weeks exploring colour and looking at the story Elmer. We have been colour mixing and learning colour names. We have also been learning about people who help us in the community. Lots of fun has been had, role playing in our police station and practising our road safety outside.
Shine Like a Star
To link with our value of compassion, this week's Shine like a Star has been to Praise somebody for trying hard.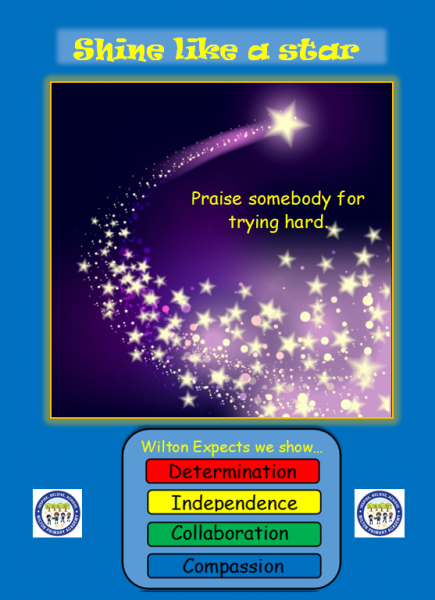 Junk Modelling
Please could we ask if any of our parents or carers could donate any cardboard boxes or tubes of all different sizes for our pupils to do junk modelling. Thank you very much for all of your kind donations of plastic bottles.
Dates for your Diary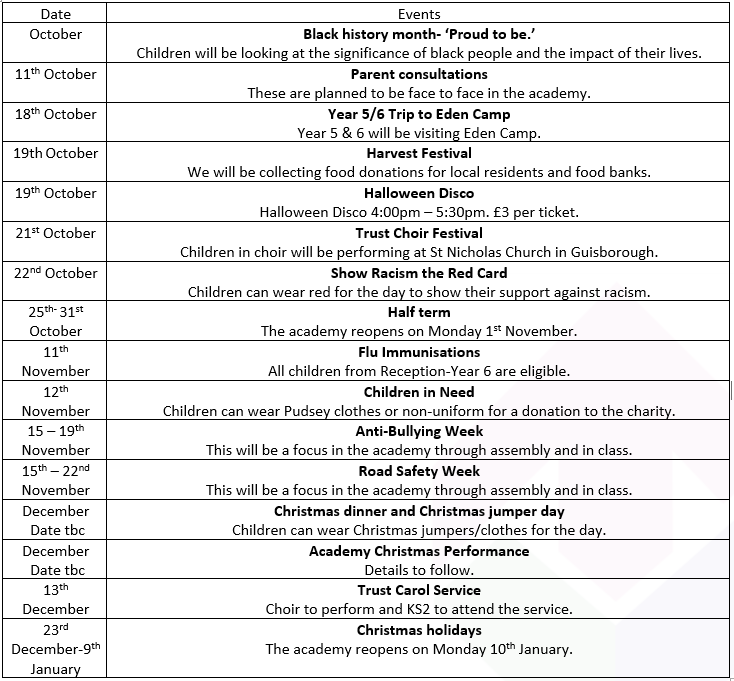 Lunch Menus
The menu for week beginning 10th October is Week 2. Please see below.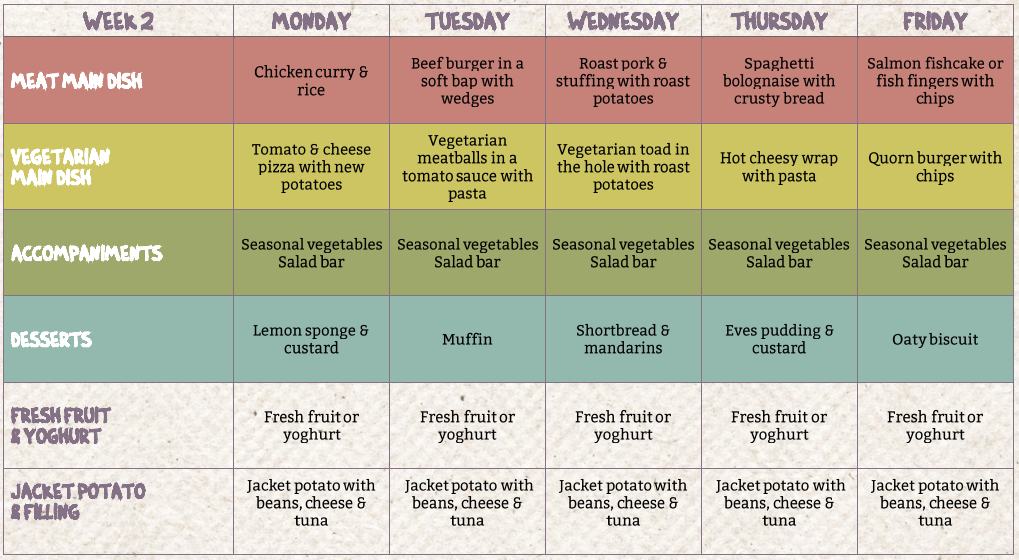 Community News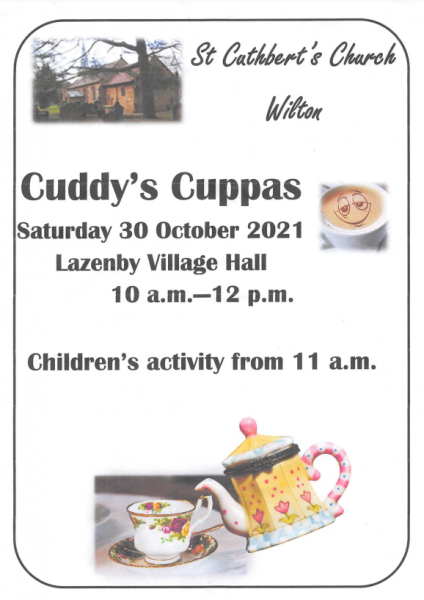 Spelling Shed
Well done Year 5/6 for scoring the most points this week with 5,379,772 points!
Congratulations to the top spellers this week.
Mrs Barron's class
1st – Freddie
2nd – Alice
3rd – Michael
Miss Norton's class
1st – Joseph
2nd – Freya
3rd – Ruben
Mrs Harding's class
1st – Thomas D
2nd – Tierney
3rd – Isaac

Times Tables Rock Stars
Practicing times tables is so important in improving maths and is a huge part of number work from Year 2 upwards. Please encourage your child to use their account to get as fast as they can which will help them be able to apply their knowledge to different areas of maths.
Congratulations to the highest coin collectors this week!
Mrs Barron's class
1st –
2nd –
3rd –
Miss Norton's class
1st – Ruben
2nd – Isla
3rd – Indie
Mrs Harding's class
1st – Cara
2nd – Isaac
3rd – Thomas D