World Book Day
This week we celebrated the 25th anniversary of World Book Day! Our children looked amazing in their costumes and enjoyed a specially named lunch menu. Check out the gallery for all the photos of this exciting day!
Key Stage 2 – Enterprise Day
Our KS2 children had a very exciting and informative day yesterday with Andrew Stogdale from Spark Tees Valley. They learnt about career opportunities in the local area, including links to gaming and computing opportunities and then used an app called Reality Imposer to follow a product design and make a birthday card. For more photos please visit the gallery – Sparks Tees Valley!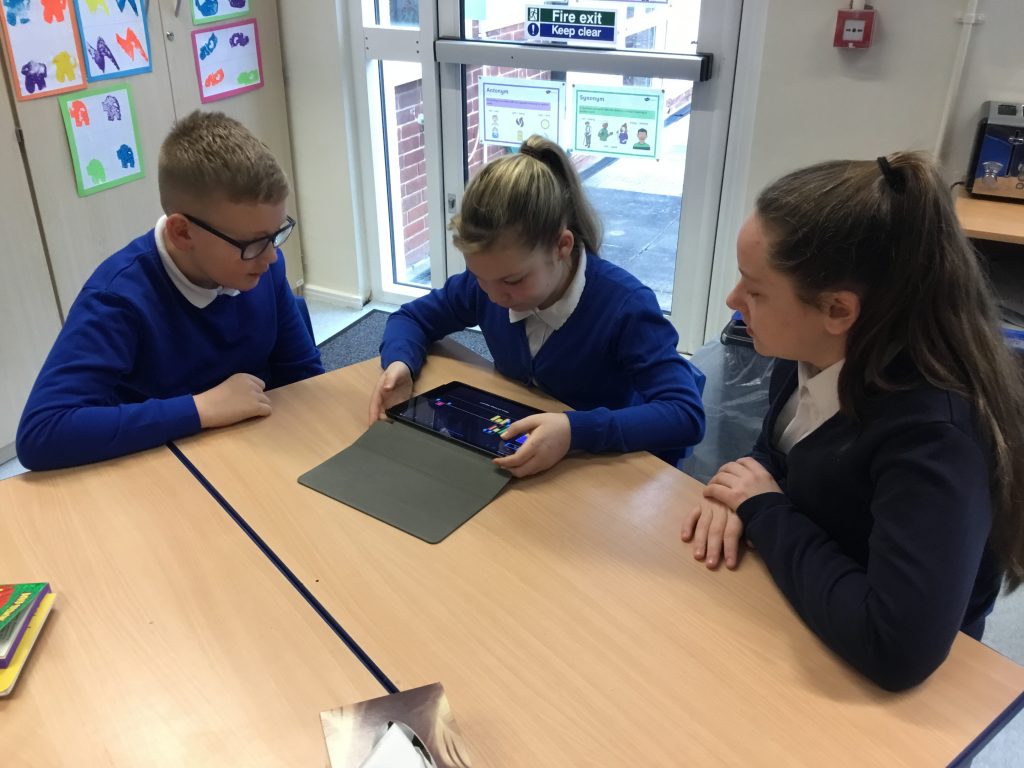 Year 3/4
This week year 3 and 4 have had lots of fun. on Wednesday, they took part in an Enterprise Workshop! They discussed ideas about what they thought might happen in their future and then they learned about lots of exciting career opportunities that they could have in our local area! They ended the day working on Ipads to create digital birthday cards. 
Shine Like A Star
This weeks Shine Like A Star was Share your favourite story with someone else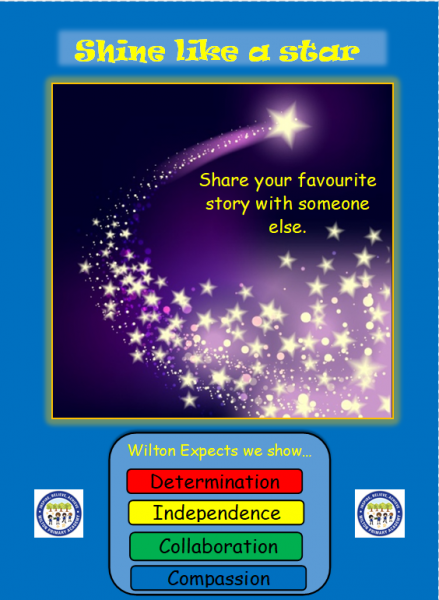 Lunch Menus
Next week will be week 2 for lunches.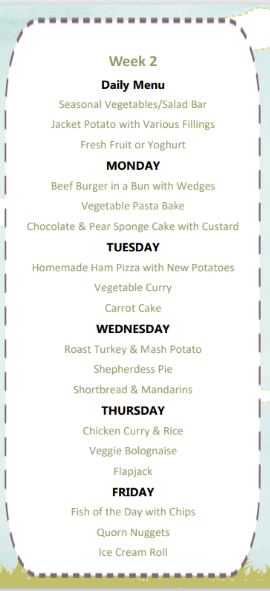 Spelling Shed
Well done Year 1/2 for scoring the most points this week with 27,148,217 points!
Congratulations to the top spellers this week.
Mrs Barron's class
1st – Freddie
2nd – Nelle
3rd – Alice
Miss Norton's class
1st – Rafe
2nd – Joseph
3rd – Ruben
Mrs Harding's class
1st – Thomas D
2nd – Tierney
3rd – Thomas

Times Tables Rock Stars
Practicing times tables is so important in improving maths and is a huge part of number work from Year 2 upwards. Please encourage your child to use their account to get as fast as they can which will help them be able to apply their knowledge to different areas of maths.
Congratulations to the highest coin collectors this week!
Mrs Barron's class
1st – Michael
2nd – Ruby-Sue
3rd – Oceane
Miss Norton's class
1st – Rafe
2nd – Isla
3rd – Freya
Mrs Harding's class
1st – Maggie
2nd – 
3rd –