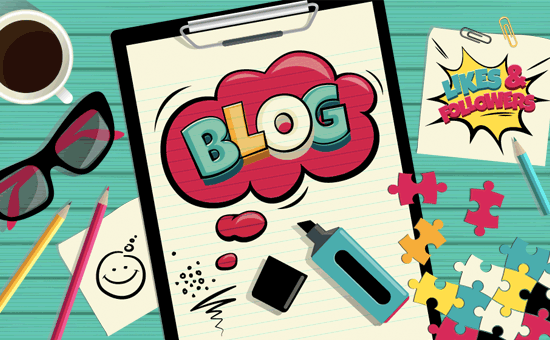 Hello to all of you, we hope you have enjoyed the VE Day weekend and are keeping yourselves safe during these difficult times.
What a busy week some of the children have had at Dormanstown Primary Academy. The children in school have been working on activities linked to a Harry Potter theme, and they have produced some amazing banners and flags to decorate the front railings to celebrate VE day. The red, white and blue colours really brightens up these difficult times!
We have also seen lots of you have been completing work at home this week and engaging in a wide range of activities. Watch out for next week's activities that will be published on Monday via our Facebook page with links to where they are located on the year group page on the website. Due to a change with White Rose Maths, some of the resources are not available directly from them, you have to download them from our web page. If anyone has any difficulty locating these, please contact the academy. 
The bunting you have created that we have seen was brilliant and really has made your houses look lovely. There will be another academy challenge for everyone to try!
Also, don't forget daily reading and regularly logging into Spelling Shed and Times Tables Rockstars, if you have signed up.
Newsletter
The Spring edition of the Trust newsletter has been released. It is crammed with information about all of the academies and what has been going on. It is available to download here.
Well being…
This is an excellent book to support adults and children during this time and reflects on how people are feeling at this time and moving forwards after it.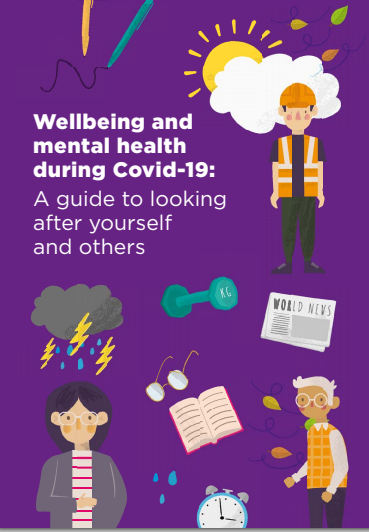 Some other academies have said how many people liked the April calendar from the Action for Happiness website, and they have published a Meaningful May one. It is a set of daily actions to respond to this crisis with a sense of purpose and meaning. We should all remember their quote: "Start Where You Are. Use What You Have. Do What You Can"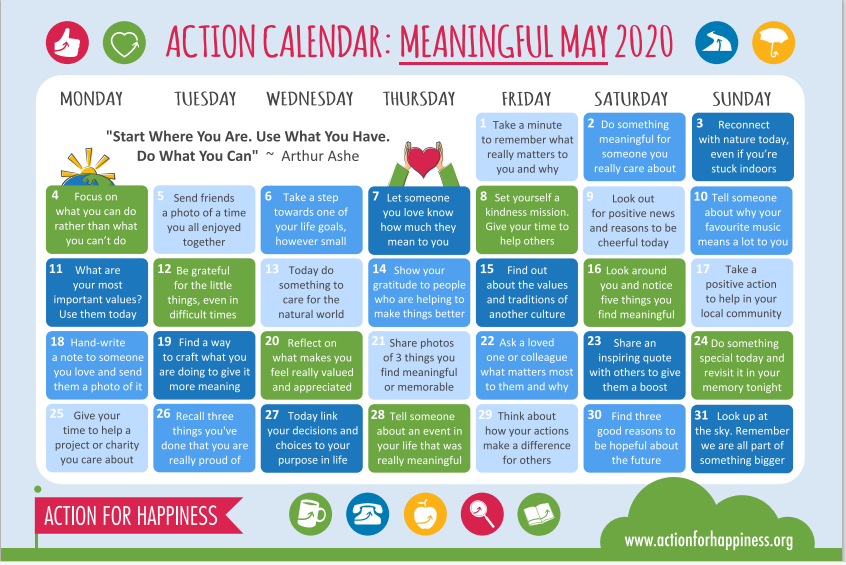 Free Road Safety Resources      
Road Safety UK have produced some free resources to support parents and children with finding out how to stay safe.  It could be an invaluable resources to work on with your children at this time to reinforce this essential life skill.
Speech and Language Therapy support
During these difficult times, the team has been unable to see children and their families face to face to offer advice and support. They are continuing to offer regular phone calls with advice and resources where needed. While things are a bit different they have been able to work on and develop their social media presence and have launched the 'South Tees NHS Children and Young People's SALT Service' page on Facebook. They also have associated YouTube and Twitter pages.
On our page there is a range of support, advice and resources. There is also a weekly theme including general advice, key words and understanding routine so far. Our aim is to cover as many areas of SALT as possible. They have also done a weekly sing and sign song and a weekly story. They have included lots of videos with demonstrations and practical advice as well as some information sheets to support children's communication.
If your child has been receiving SALT support, please take a look.

Save the Children Corona Comic
Online Safety Resources
CEOP have updated their resources for each year group to support Online Safety. During increasing use of various devices, these are a very useful resource:
Zoom
During this lockdown period, many people have turned to Zoom to communicate with their loved ones. There are always pros and cons with such resources, so why not have a look at the guide The National Online Safety group have put together.
BBC Bitesize
Don't forget for those who would like some more activities to do they can access 3 lessons a day on BBC Bitesize using the link below. Choose your child's year group and try some fantastic learning activities. Every Friday there are fun maths challenges and look out for the wellbeing lessons. https://www.bbc.co.uk/bitesize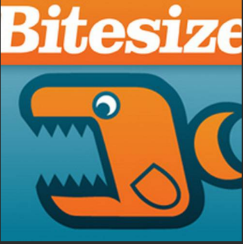 We hope that you all have a lovely bank holiday weekend (and that it doesn't get too cold!)
Take care and stay safe.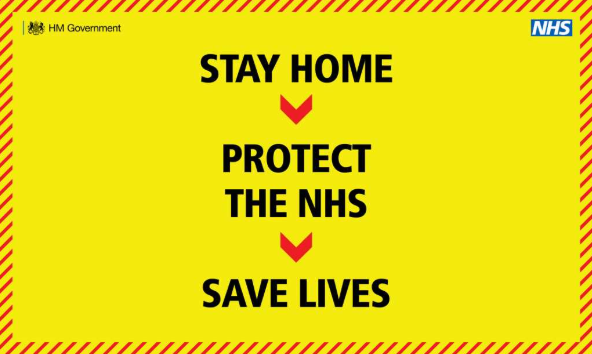 Well being and Mental Health Book