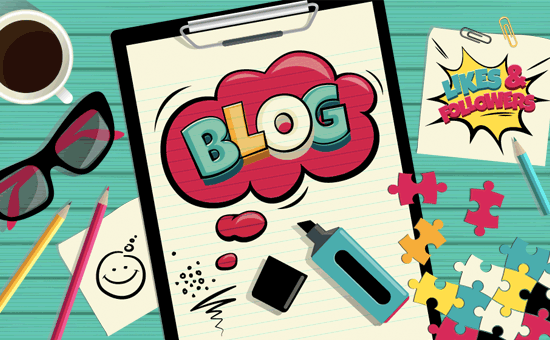 Hello to you all,
What a miserable week it has been in terms of the weather, however the sun has been shining inside the academy thanks to the children who we have been able to welcome back. We are delighted to be able to welcome more children back next, when the Year 1's return.
The children in the academy this week have been working hard, getting back into the routines of school and sharpening their maths, reading and writing skills.
Pastoral Newsletter
We hope that everyone has had chance to look at the Tees Valley Education Community and Pastoral Newsletter.  It celebrates all that has been undertaken over the last few weeks by all the academies in our Trust.  Take a look at our achievements on pages 8 and 9.
Is there anybody out there?
There are a number of websites out there that offer support for children and families as the lockdown continues.
SANE runs a national, out of hours mental health helpline offering specialist mental health support to anyone affected by mental illness, including the family, friends and carers. Contact via: 0300 304 7000. Please visit their website at: www.sane.org.uk
Mind offer advice and support to empower anyone experiencing a mental health problem. They campaign to improve services, raise awareness and promote understanding. Please visit their website at: www.mind.org.uk/information-support
Young Minds is the UK's leading charity fighting for children and young people's mental health. Parenting isn't always easy. Although it's often amazing and rewarding to watch your children grow, and to help them learn to be independent, it can also be really hard work. Please visit their website at: www.youngminds.org.uk
The Sleep Council is an impartial organisation that looks at how you can adopt healthier sleep habits and focuses on raising awareness of a good night's sleep to health and wellbeing. Please visit their website at: www.sleepcouncil.org.uk
Kids Health offer doctor-reviewed advice on hundreds of physical, emotional, and behavioural topics. Please visit their website at: www.kidshealth.org
Online Safety
As children have had opportunity to spend more time online at this time and it has been in the news this week, we thought a reminder about online safety is important. Please make sure that your children's settings on their devices are appropriate and monitor what they are accessing. There are some useful videos to support parents through the link below to the CEOP website; the third video on this page is particularly helpful going through all elements of online use with practical advice.
Their recommendation is the best way you can protect your child is to establish a positive relationship with them around their life online. Talk to them – not just once but have ongoing conversations as part of your family life.
https://www.thinkuknow.co.uk/parents/Support-tools/presentations-for-parents/
Home Learning
The home learning is available as always on a Monday from the front of the academy. Remember if it is raining, we will pop out with the pack when you call the office. Please keep us posted with all the things you are up to, whether this is to do with the learning pack or not, we just want to see you all!
Design a Duck
Design a duck competition in partnership with Greggs! The Annual Duck Race is sponsored by Greggs so the opportunity has risen to ask our schools to join in, have some fun and get creative by designing what could be a winning 'Greggs' inspired Duck for the Sweepstake Race.
Please use the attached template – information on how to submit your entry is also provided on this sheet.
Don't forget to give your Duck a really cool name, say why he or she is so special and complete the beak ratings.
Enjoy and have a 'Quacking' time!
Art Competition
International artist Mackenzie Thorpe has launched an art competition with Middlesbrough Football Club Foundation, aimed at inspiring a love of Teesside.
Mackenzie said:
I want you to show the world how proud you are of Middlesbrough, of Teesside, the surrounding areas.
You can make models, you can take photographs, you can use your computers. You can draw like I do using pastels, you can paint anything you want.
Look inside your heart, be proud of where you come from, let's show the world how good a place Middlesbrough really is. Go for it!
I'm really looking forward to seeing what you produce, remember, anything goes. Any size, any shape.
For details how to enter, see the weblink below:
https://mfcfoundation.co.uk/…/mackenzie-thorpe-inspired-lo…/
And don't forget to share with us your amazing artwork!
Spelling Shed
Our current leader board looks like this, with only 2 days left!
🥇 Tierney
🥈 Rafe
🥉 Indie
4. James
5. Dylan
Look out for the final league table on Tuesday – can anyone knock Tierney off top spot?
Times Table Rock Stars
The first week of our subscription is over and the results are in! These results are for the last 7 days.
🥇Kyro – 764 correct answers
🥈Anna – 329 correct answers
🥉James Harker – 213 correct answers
4. Maggie – 167 correct answers
5. Thomas T – 140 correct answers
6. Lilly D – 137 correct answers
What an amazing start and well done to Kyro!
Can anyone beat this total?
While it is wonderful that more of the lockdown restrictions are being relaxed, it is still vital for the safety of your children, our staff and the wider community that we do continue to follow the expectations.
Please take care of each other and help us all stay safe and well. Remember we are here for you if you need us.